Vancouver's commercial real estate market appears poised for a significant rebound' led by industrial and office sectors
Jul 2, 2021 7:01 AM By: Darrell Hurst, Colliers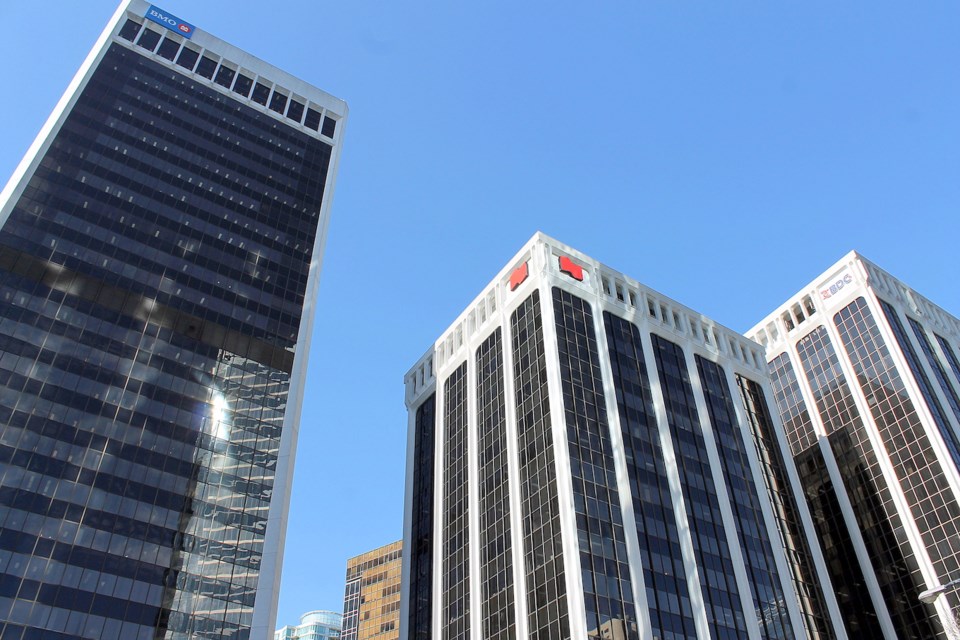 More than 60 per cent of office employees expected to return to the workplace. | Chung Chow
As many of us head back to the office this September, the post-pandemic reality for commercial real estate will be revealed. With vaccines now widely available, we're seeing a growing confidence in Vancouver's economic recovery, and with that, Vancouver's commercial real estate market appears poised for a significant rebound. Strong spending, job growth, increased business investment, a low-interest rates environment and pent-up demand are just some of the factors driving improvements across all asset classes in Vancouver and across Canada.
Vancouver has always been an extremely buoyant market, and many companies are realizing it may be even more robust than initially thought. From where I sit at Colliers, there's an unexpected level of confidence in all business sectors as we return to the office, driving greater demand and activity across the board. Here's a quick summary of the challenges and opportunities ahead for each sector as we move into the second half of the year.
Office market rebound
Vancouver's office market is experiencing a strong rebound, and demand for quality space and greater amenities is likely to continue. According to Colliers latest quarterly report, asking rates for office space in the Greater Vancouver area rose by 12 per cent in the second (Q2) 2021, with vacancy seeing just a slight increase, from 6 per cent to 6.5 per cent, quarter over quarter. With renewed optimism about returning to the office, there has been increased leasing activity in Q2, and while sublease space continues to make up around 30 per cent of all available space, this number is slowly diminishing as companies retreat from previous return-to- work expectations.
The office sector appears well-positioned for a strong performance. Vancouver is very much on the radar of multi-national tech and life sciences companies. And despite the pandemic's inevitable impacts to flexibility demands and working from home, it is increasingly acknowledged that culture is crucial to corporate success and that is formed only when people are together. Employees want more flexibility than they had pre-pandemic, but whether this results in less occupied office space is still to be determined. With 62 per cent of office employees expected to return to the workplace after this Labour Day, the effect of increased vaccinations is starting to be felt positively in the office sector.
Industrial sector tightens
Industrial demand remained high during the pandemic, as e-commerce continued to gain in strength. The big news in this sector is that for the first time in the history of Vancouver, vacancy levels have now dropped below 1 per cent – to 0.7 per cent in Q2 2021. Amazon is a big part of that story with significant commitments in the past year to Vancouver and Vancouver Island.
The pricing of industrial land and space has been escalating for a number of years, pushing out a lot of smaller businesses to markets like Abbotsford, Chilliwack and Langley, markets now experiencing their own record-level lease rates and land prices. To continue this growth, we need to unlock more land and density, improve the pace of municipal approvals and stabilize development costs.
Multi-family draws investors
Multi-family continues to see strong growth, with capitalization rates compressing further. Yet Vancouver remains a top choices for investors. Increasingly, institutional investors are allocating capital to this sector, driving investment sales volumes. The repositioning of rental and condos shows the stability of this asset class and the attractive return metrics. The challenge with multi-family, and residential market overall, is the lack of supply. This is driven by the slow pace of municipal approvals and rising costs related to construction, labour and the supply chain. This has led to more municipalities offering bonuses to developers willing to build affordable and non-market housing, which in turn has driven developers to consider building rental projects. This should start to increase supply.
Retail has changed forever
If there is an unknown, it's what's going to happen in retail.
There's been a lot of discussion about what the future of this sector will look like, and the general consensus is that e-commerce has changed retail forever. Post-pandemic business sentiment is improving, but many small businesses do not share this optimism. Some big boxes may never return to their pre-COVID status and are looking at ways to reinvent. It is expected that retail vacancy rates across all asset sub-types will continue increasing throughout 2021, but then either slow or begin to reverse in 2022. Retail rents have also taken a hit and are expected to continue falling well into 2022 when they will begin to stabilize.
In summary, the big difference for commercial real estate's outlook for this fall is the renewed sense of optimism. Industrial demand remains strong, and with increased job growth, multi-family demand will be supported. The ongoing easing of restrictions and increased spending will aid retail. The recovery will be uneven, but it will continue to support commercial real estate demand in Vancouver.
Darrell Hurst is senior managing director of brokerage for Colliers in Vancouver.